North Queensland Flood Appeal
---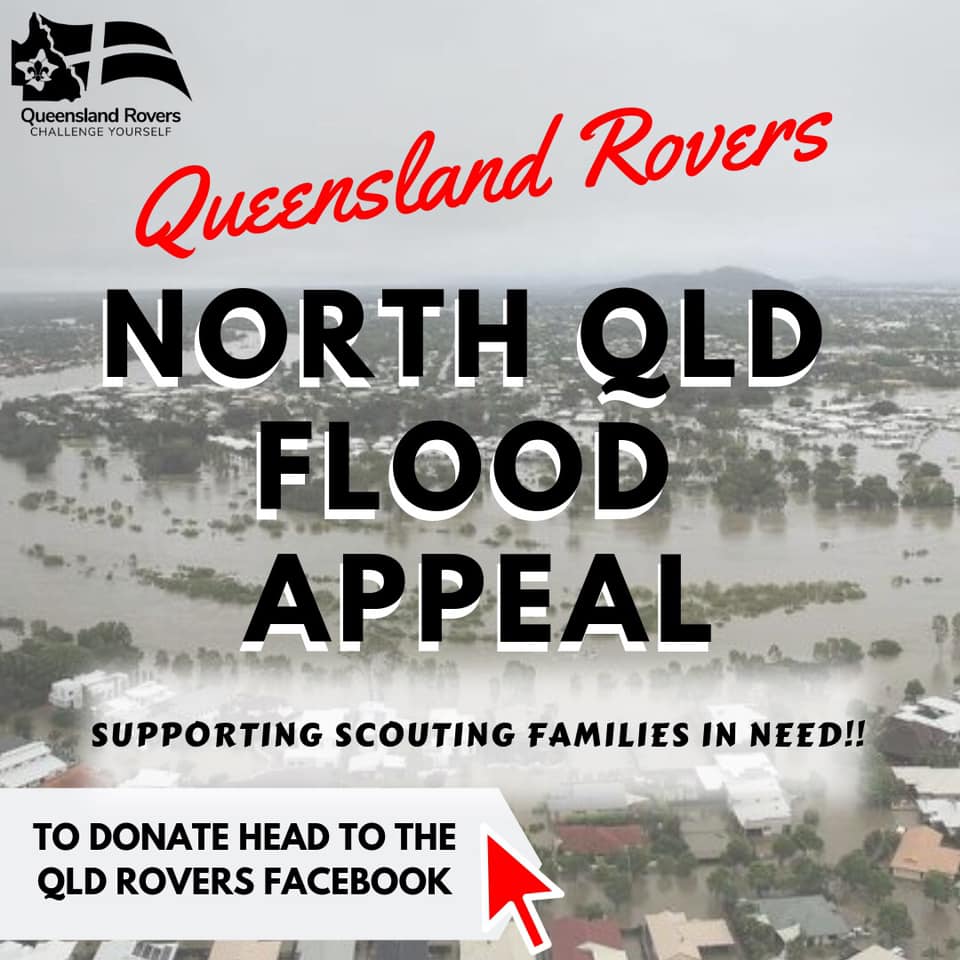 Queensland Rovers
February 8 at 7:37 PM
North Queensland has recently experienced one of the worst floods on record. To assist Scouting families who lost Scouting resources Queensland Rovers is raising funds to help those affected in Kennedy Region.
Any donation big or small will help to make a difference in a region devastated by flooding.
Donations from the appeal will be handed over to the Scout Region Commissioner of Kennedy Region who will then distribute the funds as needed.
Please share this with your groups, and networks and help support our scouting family